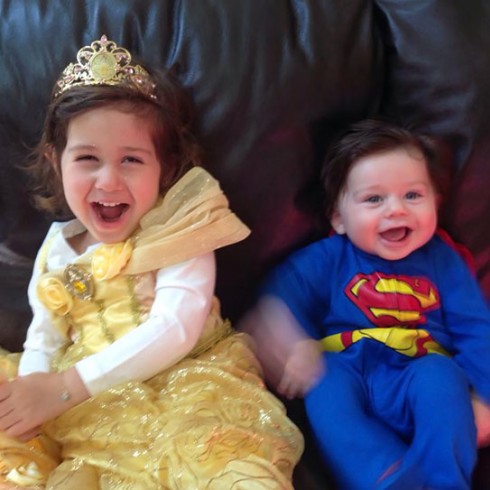 WHEN WE USE THE WORD "HERO" HERE, we're talking about the real people who inspire us—those who are always trying to make the world a better place. Jean Baudrillard, philosopher and political commentator once said, "What is a society without a heroic dimension?" Heroes point us toward our most worthwhile goals and ambitions. They may motivate us in our professional lives, our personal lives, or the things we do in our social and community circles. It's important to take a moment and remember our own personal heroes, why we admire them, and what they inspire us to become.
We Asked Some Of Our Team Members, "Who's Your Everyday Hero… And Why?"
Here are their answers:
Dr. Stephen:
"My mom is and will forever be my hero. She was always true to her convictions. You knew what she was thinking, weather you wanted to or not. How she handled herself was unique. Even after she passed away, people would come up to me and say that they didn't even know she was sick and how she positively affected their lives. Having her as a mom makes me confident in what I'm doing."
Tali:
"My mom is my hero. She came to the U.S. after she married my dad. She didn't speak English and came to this country with no family or friends. She went from that to opening her own business, despite being warned not to and 40 years later, she has a successful Jewelry store. She raised 3 children with my dad and is the most giving, loving and hardworking person I know."
Lynn:
"My daughter Amanda is my hero. I've never known such a strong woman. She has been diagnosed with breast cancer at age 31 and is staying strong, brave and focused."
Jocelyn:
"My nana is my hero, because she struggled a lot and had a terrible childhood. Both her parents died in their 20's and she and her 7 siblings were raised with little food and resources. She would tell me stories about passing the apple for everyone to eat. One day, I may write a book about her story. She would give the shirt off her back and is the nicest, most generous person I know.
Tania:
"My parents are my heroes. They've always supported me through life, school and everything."
Lily:
"I'm inspired by my 3 best friends from college, Lauren, Molly and Tara. The 4 of us have been best friends for over 10 years. We're all very different but exactly the same. There is always room for mistakes and love. I'll be friends with these phenomenal woman for life."
Kayleigh:
"My husband and mom are my heroes. My husband inspires me every day. He lost his mom young and has still turned out to be a great man. My parents have supported me through school and beyond."
Now, How About You? Who Is YOUR Everyday Hero… And Why?
We'd like to know your thoughts. Who inspires YOU? Who helps you see the good in the world? Please share YOUR answer below in the comments section…
Heroes Are Made When We Decide To Be Extraordinary
https://www.youtube.com/watch?v=tgF1Enrgo2g
Thank You For Being Our Valued Patients
We can't say it enough… We value our relationship with you. Thanks.