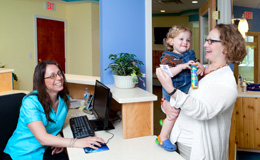 We strive to run on time so your family won't be kept waiting, and we ask you to arrive for your appointments on time as well. We understand that you are busy, and your time is valuable to us! We only deviate from our schedule in the event of dental emergencies that must be taken care of immediately. If you are unable to keep your scheduled appointment, please give us at least 48 hours notice.
Payment Options
We accept cash, checks, debit cards and most major credit cards. We also offer in-house payment plans and flexible financing through CareCredit® for patients who qualify, because we understand that monthly payments can make it easier to fit dental treatment into your budget. Our goal is to remove financial barriers so that all of our young patients can receive the care they need.

Dental Insurance
We are an insurance friendly office, and we will be happy to help you maximize your benefits. Call us about your plan! Please bring your insurance information with you to your child's first visit. We may ask you to confirm this information at subsequent visits so we can remain up-to-date and fully informed to serve you. As a courtesy to you, we file all claim forms electronically, provide postage for special claims and track claims for you.
What to Expect at Your Child's First Visit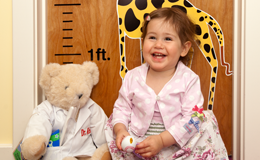 Oral healthcare for your child starts just as he or she begins teething. With our help, your child will develop a beautiful smile full of healthy teeth. The American Academy of Pediatric Dentistry recommends that children have their initial visit to the dentist when their first tooth appears or by their first birthday.
At The Smile Spot Children's Dentistry, we are committed to serving our youngest patients, and we are excited to watch them develop beautiful, bright smiles! At your first visit, we educate you about nutrition, oral home care for your child and what to expect for your child's smile in the years to come. We provide quality treatment and prevention guidance based on your child's individual needs.
What to Expect at Your Child or Teen's First Visit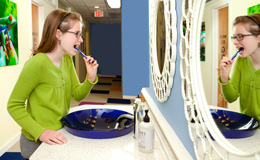 At The Smile Spot Children's Dentistry, we get to know your child — not just their medical history, but their past dental experiences, your reasons for coming to see us, and your goals for their smile. Our purpose is to gradually bond with your child and to make him or her feel safe and secure at every visit to our office. The earlier we can start building trust with your child, the better. We want to ensure that you and your child receive a thorough consultation with Dr. Stephen, and that you have plenty of time to ask our team any questions you may have. Afterward we will outline any existing dental problems, proposed treatment and an estimate of all costs. Oral hygiene instructions will also be given with suggestions to help you and your child care for their teeth.
Frequently Asked Questions