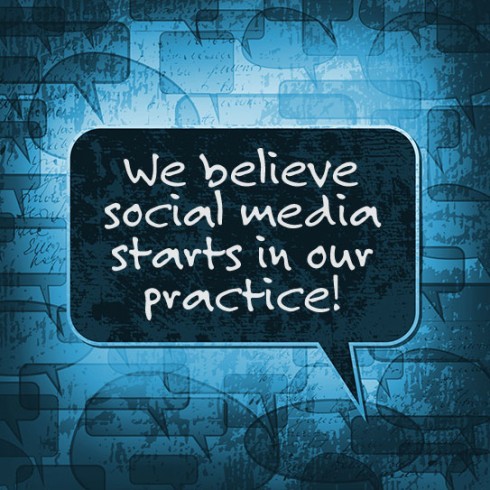 THERE ARE A LOT OF REASONS why businesses participate in social media. First and foremost, we're using social media to better serve you and your child. But unlike many businesses, our social media efforts to serve you don't start online—they start in our practice.
Whether Online Or In Our Office…
1.) We're listening. We want to be part of the conversation. We want to make it easy for you to connect with us when you have questions or concerns about your child's oral health. Open, honest communication with our patients both online and in person builds trust—and, we'll never take that trust for granted. 2.) We're doing what we can to make your child's visits (and life) better. As your family's oral health partner, our goal is to provide you with information that's relevant and useful in benefitting your child's comfort, health, and appearance. 3.) We're connected to YOU and YOUR CHILD—not just his or her teeth. Although your child's smile is our focus, we care about him or her. As a part of our "family", your child is so much more than a checkup or procedure.
Let's Take An Instagram Photo With You And Your Child
Wow. Instagram is exploding! Are you using it? We were amazed by the thousands of photos that an Instagram search for #Dentist produced! And, it was pretty funny seeing the photos people are posting!
Next time you come in, if you're on Instagram, pull out your smartphone and we'll take a photo of all of us "at the dentist". It'll be fun!
Social Media Bridges The Gaps
Sometimes we only see you and your child every six months. Social media allows us to "see" (and connect with) you regularly. Social media is also another open door to our team. If you know anyone who who has a child that would benefit from connecting with us, please share this post with them or send them to our Facebook page. Our very best new patients typically come from referrals. Thanks.
We're grateful to have friends and patients like you.