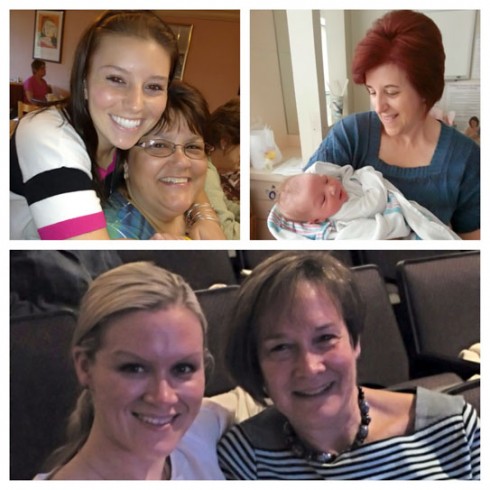 SHE MAY HAVE TAUGHT YOU how to count, how to share your toys, and how to brush your teeth. And although each of our family dynamics vary greatly, one thing is certain… There's really no way that we can adequately pay back our moms for the gift of life.
Mother's Day Is A Chance To Say, "Thanks, Mom"
We'd like to add our voices to the chorus and share an expression of thanks to each of our moms. We'd love to hear YOURS too!
From Our Team:
We asked each team member to share a thought or favorite memory about their own mom:
From Lily:
"My mom always stressed the importance of being "true to yourself." She never loved my zeal for animal print clothing, but she never discouraged it either! Even now, at 29 years old, she'll laugh and comment to me when she sees me dressed in something leopard or zebra print. As a mother now, I want my daughter to always embrace her own style and dress as fun as she sees fit."
From Kayleigh:
"My mom has always been big on family values. She has taught me the morals that I live by and that I plan to teach my family. I thank her for being patient and helping me plan my wedding this coming fall."
From Lynn:
"Words can't express how much I have loved being a mom to my two children Evan and Amanda. They make life worth living and make me so happy! Bet even better, they have given me grandchildren. Just when you thought you couldn't love someone any more than your own children, along come their children. It's a while new love and happiness!"
From Jocelyn:
"One memory I will always have is how my mom would read books to my sister and I before we went to bed. I still remember the books she used to read, from religious books, to French, we loved them all! My favorite book series growing up was junie b jones. All three of us would cry from laughing so hard. To this day, I really enjoy reading and my mom was a strong contributing influence."
Please Share A Thought About YOUR Mom With Us!
How about you? Please share a thought about your mom with us in the comment section below. And you are always welcome to share a thought with us on our Facebook page.
Thanks for being our valued patient and friend. We appreciate you.