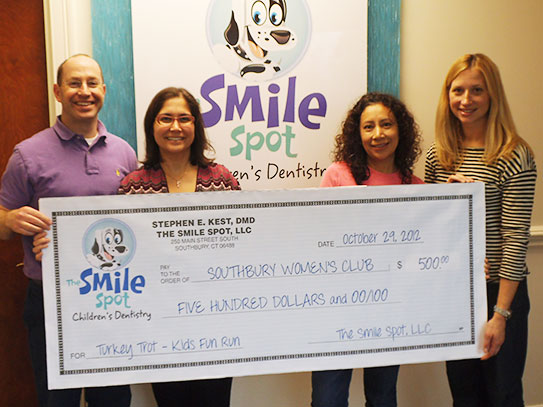 DR. STEPHEN & THE SMILE SPOT team sponsored this year's Kids Fun Run at the Southbury Women's Club Turkey Trot in Southbury. The Turkey Trot was held on Thanksgiving day and Dr. Stephen Kest was very excited to be the sole sponsor of the 2012 Kids Fun Run to benefit the local charity Children to Children. The mission of Children to Children is to provide lightly used clothes and shoes to children in need. Established in Southbury by Jenny Roper, the non-profit distributes clothes within the community and abroad.
We were so impressed with all the kids and parents who ran the race.
Congratulations on finishing the run!