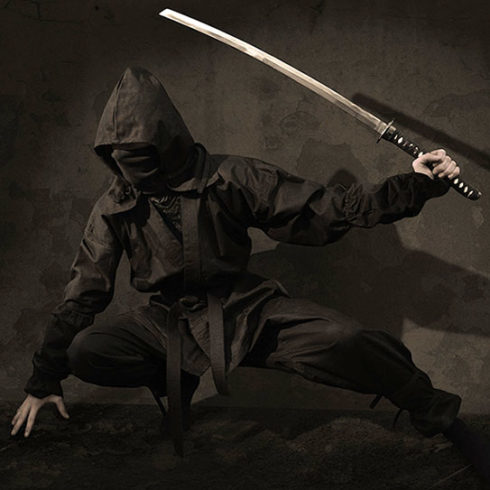 BEING A GOOD NINJA isn't just about mastering the nunchaku and learning to move about completely undetected; it's also about keeping one's teeth and gums healthy and strong. One of our greatest weapons against gum disease and tooth decay is a good flossing habit.
The Importance Of Flossing To The Path Of The Ninja
You might wonder why it's so important for a young ninja-in-training to floss. If baby teeth are only temporary, then why does it matter to keep them healthy, and does flossing really make a difference? While it is true that baby teeth will soon be replaced by adult teeth, it is still critical to keep them healthy and strong so that the adult teeth can come in where they should. A toothbrush isn't enough to keep them clean, which is where flossing comes in.
When To Begin Flossing Training
It takes time for all shinobi to develop good dexterity and hand-eye coordination, so we recommend that you start flossing for them around age two and a half. If you make it into a daily habit, they will be ready to learn how to floss on their own by about age five. The most important thing is consistency. They will be much more likely to maintain a good flossing habit on their own if they are already used to it being a part of their day.
The Way Of The Flossing Master
Here are a few tips to help parents pass on the noble technique of flossing to children who are ready to learn, because what is second-nature to an adult may not be so easy for a child:
Explain the importance of flossing. If they understand why it matters, they will be more motivated to do it.
Emphasize that flossing is a Big Kid skill. Like learning to tie their shoes and ride a bike without training wheels, they'll be eager to prove how grown up they are by flossing their own teeth.
Use flossers or floss picks if traditional floss is too tricky.
If you're sticking with traditional floss, show them how to pull out the right amount (a foot and a half) and loosely wrap it around their middle fingers, leaving just an inch or two to slide between the teeth.
Show them how to effectively clean by using a back-and-forth motion without snapping their gums. Curve the floss around each tooth in a C-shape to make it more gentle.
Teach them how to move down the strand so they use clean floss on each tooth. We want to get rid of the plaque, not move it around!
Seek Wisdom From Your Dentist
Teaching your child good dental hygiene habits is as much about giving them the right perspective as it is about the proper technique. Ideally, they'll see tasks like brushing and flossing as quick and easy ways to keep their teeth feeling great, rather than unpleasant chores. If you need help or advice on how to convince your young ninja that dental hygiene matters, we are always happy to provide a demonstration at our practice!
Keep up the great work training a new generation of flossing ninjas!
Top image used under CC0 Public Domain license. Image cropped and modified from original.
The content on this blog is not intended to be a substitute for professional medical advice, diagnosis, or treatment. Always seek the advice of qualified health providers with questions you may have regarding medical conditions.