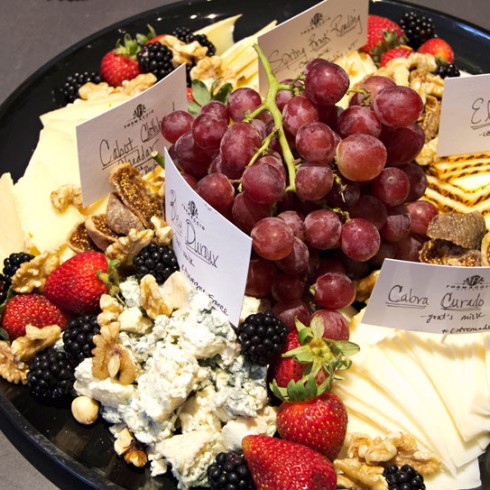 ARE YOU ENTERTAINING THIS HOLIDAY SEASON? We know that most of our actual patients, whether they're toddlers or teens, probably won't be needing this information. However, many of you, the parents and patrons of our practice, will find these ideas really handy! Throw a party that your guest's teeth can appreciate too with some tooth-healthy tips.
Consider Appetizers Light On Sugar And Starch
Sugary, starchy snacks can contribute to tooth decay. Mix up your appetizers with some of these suggestions…
Fresh fruits and vegetables are juicy and scrubby. Eating them is a little bit like washing your teeth. They're also full of great tooth-healthy vitamins and minerals. Try this recipe for fresh fruit skewers, or some greek yogurt onion dip for your veggie spread.
Cheese can also have a cleaning effect on your teeth. This is especially handy if you have heavily pigmented food and drinks (like wine, berries, or curry). Here are some tips for making a great cheese plate.
A Few More Amazingly Simple Ideas
Always Make Drinking Water An Easily Available Option
Water helps rinse our mouths between snacks and other drinks, which helps counteract tooth decay. You may even want to try something special with a beautiful, infused water. Here are some great recipes.
Let Us Know How It Turns Out!
Good luck with your parties! If you use any of our tips above, let us know about it! In fact, take some photos and share them on our Facebook page. We'd love to see them.
Thanks for being a valued part of our practice family!