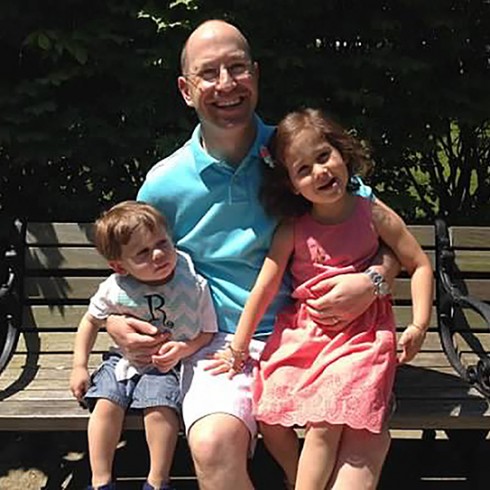 THIS FATHER'S DAY is a chance for us to express appreciation for those men in our lives who have supported us, taught us, and helped us to grow. For catching us when we fall, for making us laugh when we're down… Thanks, Dad.
We Asked Our Whole Team To Share
In this blog post, we invited everyone on our team to share. We asked each of them, "Do you have a favorite memory about your father, or a thought you'd like to share?" Here are their responses!
From Dr. Stephen:
"My dad was my little league coach and I always had more fun as a result of his excellent coaching."
From Tali:
"My dad would take me and my brother to the arcade on Saturday nights and then let us "DRIVE" his car in an empty parking lot. He is so much fun!"
From Jocelyn:
"My dad let us stay up LATE and watch t.v. We'd hide it from our mom!"
From Lily:
"I'm enjoying seeing both my dad and stepdad interact with Raylee as granddads. She loves them to PIECES!"
From Lynn:
"My dad would pile my sister and I (and the neighbor's kids) in the car and take us all to CARVEL in Watertown."
From Candy:
"I'd go to work with my dad at his electrical company and even have my own shirt with logo. I'd "CHARGE" him $2 per hour plus "overtime" for keeping him company."
From Kayleigh:
"My favorite memory is my Father/Daughter DANCE at my wedding. I loved getting bagels on Sunday morning with my dad when I was growing up."
From Tania:
"I was daddy's "HELPER" and would rake the leaves with him for a grand total of $1."
How About You?
Is there something about your own father that you would like to share? Comment below. We love to hear from you!
And to all the fathers out there… Happy Father's Day! We appreciate you.
Top image by Flickr user Jenn Durfey used under Creative Commons Attribution-Sharealike 4.0 license. Image cropped and modified from original.