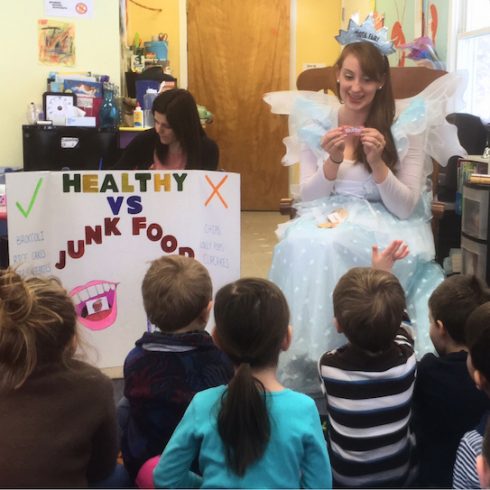 FEBRUARY IS Children's Dental Health Month and The Smile Spot had some serious fun with that!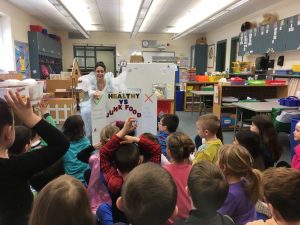 Dr. Stephen and our Tooth Fairies (also known as our Clean Queens or our awesome hygienists) have visited local preschools and kindergarten classes.
The visits include a fun presentation about healthy snacks vs. "junky junk," and tips on brushing and flossing. The kids were also able to dress up as a dentist, wear gloves and a mask, and use a GIANT toothbrush and GIANT floss. The kids love it and so do we!
If you'd like The Smile Spot to visit your child's preschool, call the office at 203-405-6301.