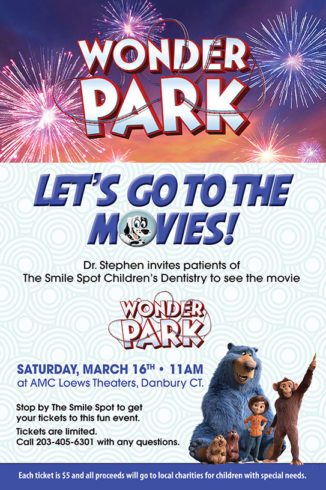 LET'S GO TO THE movies! Dr. Stephen invites you to join us for a showing of Wonder Park. Don't wait until the last minute to sign up, as tickets will sell out.
Tickets can be purchased in advance at The Smile Spot. ALL PROCEEDS will go to charities for children with special needs, so please bring cash or check.
Friends and family are invited. See you at the movies!