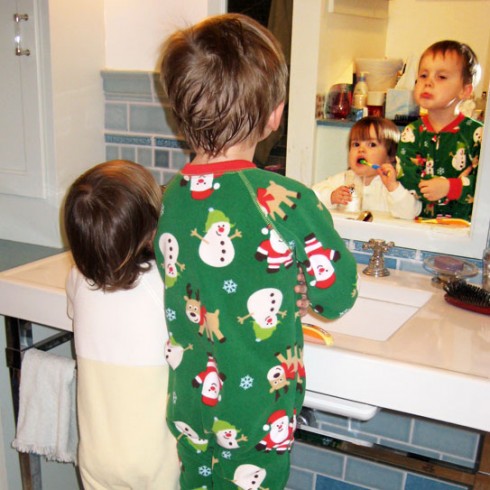 DOES YOUR FAMILY SET GOALS this time of year? Nearly 62% of people make some type of new year's resolution, with the most common resolutions being health based. We know you probably have goals for your children's health too.
Healthy Teeth & A Healthy Lifestyle
Great oral health is not only important for our teeth and mouths, but it also affects the rest of our bodies! It's important to develop good dental habits when we're young to help prevent cavities, gum disease and other problems later in life.
Set Family Goals To Brush Morning & Night
We have a few fun resources to help you make it happen.
Download & Print Cute Brushing Charts
Brushing charts can help motivate!
These charts above can help children remember to brush twice a day. You can encourage them more by rewarding them with prizes and/or using fun stickers to check off their charts.
Fun Instructional Brushing Posters
Maybe your child is good at brushing frequently, but doesn't do a thorough job. These fun brushing guides show step-by-step processes to keep clean mouths every day.
Let Us Know If You Need More Help
We hope these resources help your family reach your dental goals! Let us know how it works out for you. If you feel like your children need more one-on-one instruction on brushing, let's visit.
Thank you for being our wonderful patients and friends! Happy new year!