WE ARE DEEPLY saddened by the tragedy that occurred in Newtown and we offer our heartfelt condolences to the families who are grieving the loss of their loved ones. The heartbreak of this loss is so difficult to bear, but we are here to help our patients in any way possible.
To our patients living in Newtown or surrounding areas who need resources and support, we've included information below with links to 2 organizations that offer support; The Newtown Youth and Family Services and the Jewish Federation of Western Connecticut. Both organizations are open to all people, regardless of faith. We've also included links below to help you in speaking with your own children.
For our patients who are looking for ways to help, the two organizations told us that they are accepting donations. They are currently assessing the needs of the community and are also offering support by licensed therapists specializing in trauma. For those who want to volunteer, the Newtown Youth and Family Services is taking down names of people who want to help as they are still determining the needs of the families affected.
Please know that our office will remain a place where your children can feel welcome, play and have a positive dental experience.
Thank you,
Dr. Stephen & The Smile Spot Team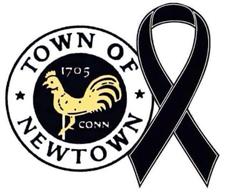 Newtown Youth & Family Services
For support & to donate, see their site HERE
Western Connecticut Jewish Federation
For support regardless of faith & to donate, go to their website HERE  
Additional Links
These additional links contain tools for talking with children after a traumatic event: