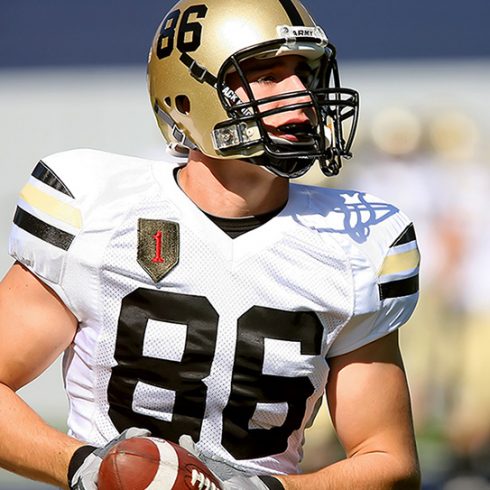 THE CRISP SMELL OF FRESHLY CUT GRASS on the soccer field, the gleam of the basketball court before a game, the cheering fans at the football stadium, the feeling of the baseball bat, familiar in your hands… There's no doubt about it–playing sports can be a magical thing.
We love when our patients are having fun and being active, but unfortunately, sports-related dental injuries happen all the time. That's why we make custom mouthguards in our practice, so you and your children can always play it safe!
Wear A Mouthguard And Reduce Your Risk Of Injury
You may be surprised to learn that up to 40 percent of dental injuries are sustained during sports activities. In fact, not wearing a mouthguard makes you 60 times more likely to sustain an injury to the face and mouth! Wearing a mouthguard during recreational as well as competitive sports activities decreases both the frequency and severity of injury.
A fractured, chipped or knocked-out tooth isn't the only thing a mouthguard safeguards against. Did you know that wearing a mouthguard can also help prevent more serious injuries such as concussions, jaw fractures, and neck injuries? Not to mention the protection it provides for the soft tissues of the mouth like the tongue, lips and cheeks.
This is especially true for those with braces. Not only are your child's braces an investment you should protect, but those metal brackets can be especially damaging to their mouth if they are hit by a stray ball or elbow. On top of that, if your braces are damaged, there may be a delay in your child's orthodontic treatment.
Custom Mouthguards Provide More Comfort And Protection
When it comes to purchasing a mouthguard, you have a couple different options. A custom-fit mouthguard made specifically for your child by a dental professional is the most effective and comfortable choice. We can even specially customize their mouthguard for the specific sport they play. Custom mouthguards are:
Less likely to be displaced during the action because of their custom fit.
Durable and tear-resistant. Custom mouthguards last longer due to the higher quality of materials used to construct them.
More fitted and less bulky. This adds to the overall comfort and makes talking, breathing and swallowing easier.
Your Child's Smile Is Worth Protecting
Customized specifically for your little one's smile, the mouthguards we make in our practice provide superior safety and genuine comfort. Their smile is worth protecting. Talk to us today about your child's own custom mouthguard!
Our patients make our day!
The content on this blog is not intended to be a substitute for professional medical advice, diagnosis, or treatment. Always seek the advice of qualified health providers with questions you may have regarding medical conditions.