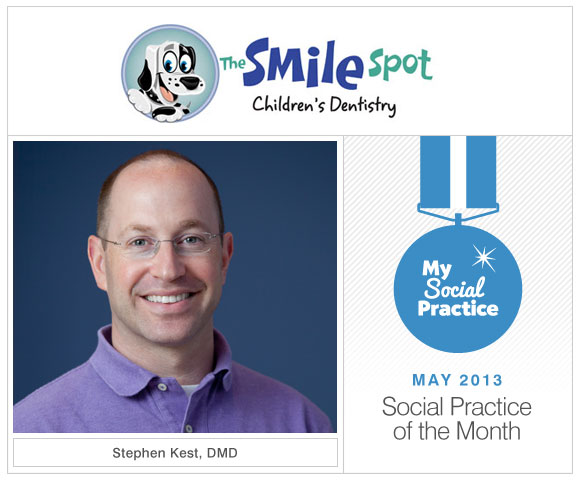 WE LOVE CONNECTING WITH SO MANY OF YOU through our social media accounts here at The Smile Spot. And, we're especially excited this month because My Social Practice, a social media consulting company, has named us their May Practice of the Month!
What This Means From YOUR (our awesome patients) Perspective
You've probably never thought about it… Not all businesses really belong on Facebook. But we're a "relationship-based" business where each personal connection with our valued patients means a ton to us. We believe in being able to communicate with you one-on-one, both inside the office and outside the office! We often don't see you for six months at a time! We're interested in your personal achievements and passions—and that's not just lip service. We hope you feel that… And we hope that's one of the reasons you're our patient.
Why We Love Social Media
We get to know you, your family, and your friends better—helping us better serve you.
We get to show you the things we're doing in our practice that affect the comfort and health of your family.
We easily and quickly get your feedback, helping us strive every day to be a better practice.
It's just fun! And the connections with you between visits are awesome!
Thanks to YOU, Our Patients!
Our social media efforts wouldn't have ANY traction if it weren't for YOUR participation! We love hearing your questions, your occasional jokes, and your insights. Please continue sharing with us! AND, we can't thank you enough for the times you leave a positive review on our Facebook page, or share our content with your trusted social networks. It helps our business grow. Your friends and referrals become our very best new patients, simply because they were brought to us by someone whose opinion they trust—someone who knows us, them, and their needs. If there's ever anything we can do to bring more value to you and your family, please ask! You know how to reach us!
Thank you for the trust you place in our "social" practice!