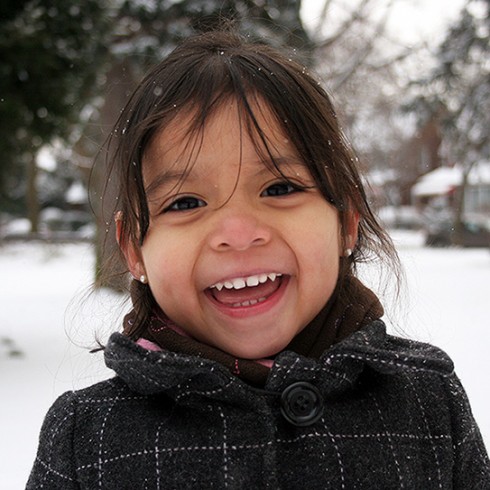 IF THERE'S ONE THING WE can all agree on, it's that nobody likes sensitive teeth! Tooth sensitivity can cause discomfort during daily tasks such as brushing, flossing, eating, drinking, and even breathing in a cold gush of air!
If your child is experiencing tooth sensitivity, there are measures they can take to relieve pain and treat discomfort.
Start By Visiting Your Dentist
If you are concerned about your child's sensitive teeth, seek a dental professional's help first. Tooth sensitivity, while common, can also be a sign of something more serious. Your dentist can help identify what the underlying cause of their sensitivity is and prescribe the best treatment option for your child and their smile! After an evaluation, their dentist might recommend:
Desensitizing toothpaste: This type of toothpaste is specially formulated to soothe the nerve endings in the tooth and reduce pain.
Bonding agent: This is the material used to stick tooth colored restorations to teeth. It can also be used to seal the dentin surface and protect sensitive areas from outside stimuli.
Fluoride: A dentist may apply fluoride to sensitive areas. This strengthens tooth enamel and treats pain.
Limiting acidic foods and drinks: Carbonated beverages, citrus fruits, yogurt, etc. are acidic and, when consumed frequently, can remove small amounts of tooth enamel over time. Ensure your child drinks acidic liquids with straws to avoid contact with teeth.
A Good Oral Hygiene Routine Can Help Your Family Avoid Sensitivity
Proper brushing and flossing can prevent conditions such as gum disease which is known to cause gum recession. When gums recede, part of the tooth root is exposed, leading to sensitivity. Over-brushing or brushing too aggressively can also lead to receding gums and even enamel erosion—both of which cause sensitivity.
When Whitening Your Teen's Teeth, Consult With Your Dentist
Tooth sensitivity is a common side effect of teeth whitening. To avoid or diminish sensitivity after whitening, consider using a lower concentration of whitening product and reduce the amount of time the bleach is in contact with the teeth.
Always consult with your dentist before seeking whitening solutions for your children as he or she can help determine the best treatment options for you. If you or someone you know has particularly sensitive teeth, there are additional steps we can take to help avoid and relieve the sensitivity caused by whitening.
We Can Help With Tooth Sensitivity
Although sensitivity is common, there are things we can do to help relieve and reduce the discomfort that it causes. No one should have to live with tooth pain. Call us or come in today so we can help your child achieve a pain-free smile!
To our wonderful patients, we appreciate you!
The content on this blog is not intended to be a substitute for professional medical advice, diagnosis, or treatment. Always seek the advice of qualified health providers with questions you may have regarding medical conditions.