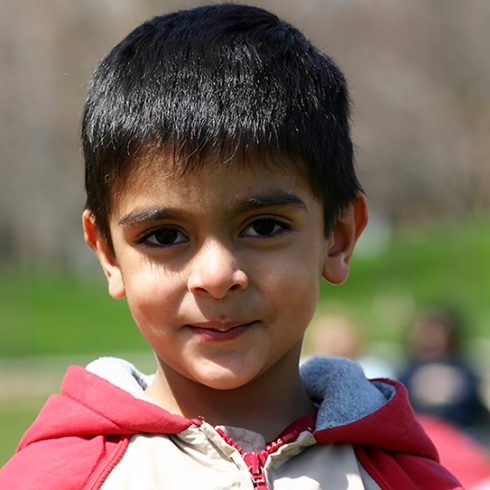 WE ALL REMEMBER what it was like to lose our first tooth and become "one of the big kids." Children grow up fast, but the time of greatest change for their teeth is the transition from baby teeth to permanent teeth. If your own children are in or approaching that phase of childhood, there are a few things that are important to understand.
Baby Teeth Serve A Special Purpose
Even though baby teeth only last a few years, that doesn't mean it isn't important to take care of them, because they serve several valuable functions. First and foremost, they are placeholders for the adult teeth, helping the adult teeth to come in straight. They are also an important part of articulate speech (hence the famous lisp when the two front teeth are missing), and, of course, chewing would be impossible for the first several years of childhood without baby teeth.
Pull Loose Teeth At The Right Time
Things can get very exciting when that first tooth starts wiggling. Kids look forward to the visit from the Tooth Fairy and being able to squirt water through the new gap, but it's important not to rush things. Let the tooth loosen on its own. If that doesn't happen, it could be for a number of reasons, including:
the baby tooth being stubborn,
the adult tooth being impacted,
and the adult tooth not coming in directly under the baby tooth.
Whatever the cause, we can address it at our practice.
New Adult Teeth Differ From Baby Teeth
Don't panic if your child's brand new adult tooth looks more yellow than the surrounding baby teeth. That's simple biology. Baby teeth have more of the white enamel layer and less of the underlying yellow layer than adult teeth, which is why they appear more white. A slight difference in color is completely normal, but if you're worried, we can certainly check them out.
Another difference between baby teeth and adult teeth is that adult incisors have small bumps called mamelons along the tops. Help your child understand that these bumps are perfectly normal and often wear down after a few years.
Keep Taking Care Of Those Teeth!
There are a few essential components of dental care for growing kids, whether they've started losing baby teeth or not. First, teach them good brushing and flossing habits. This means brushing twice daily for two minutes with a soft-bristled brush and flossing once daily, working gently along the gumline on each side of the gaps between teeth. Second, cut back on sugary snacks, sodas, and fruit juice that dramatically increase the risk of tooth decay. Finally, make sure to bring them in for regular cleaning appointments, as well as dental sealants as soon as the adult molars come in.
If you have any questions about your child's developing teeth or their oral health, feel free to let us know in the comments below or call and make an appointment today!
We look forward to seeing you soon!
Top image used under CC0 Public Domain license. Image cropped and modified from original.
The content on this blog is not intended to be a substitute for professional medical advice, diagnosis, or treatment. Always seek the advice of qualified health providers with questions you may have regarding medical conditions.