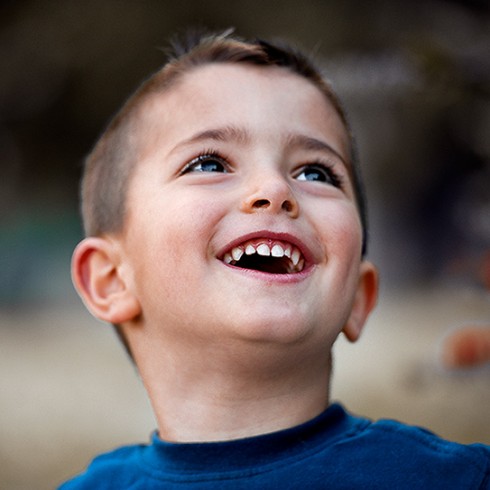 FOR THE AVERAGE PERSON, you only see your dentist twice a year. While you may think going to the dentist simply requires you to show up and open wide, it's important to take advantage of each and every dental visit!
We want to answer your questions and address your concerns. Here are some easy tips that will help you maximize your child's time with the dentist and make the most out of their biannual visits.
Make A Checklist Of Questions And Concerns
It's easy to forget about all the questions you've had about your child's oral health over the past couple of months when they're sitting in the dental chair. Writing a checklist or note beforehand of things you'd like to ask us or talk to us about can help you remember! For example, have they experienced bleeding while brushing or any new pain or sensitivity? Are there any sores in their mouth that haven't healed normally? Let us know–we're here to help!
You May Even Have A Fun Question Like This!
Keep Us Updated
You've probably heard of something called the mouth-body connection. It simply means that our oral health and overall health are strongly connected. This is why it is important that your dentist knows your complete medical history.
Alert your child's dentist if they have been diagnosed with diabetes or other illnesses since their last visit. Inform them of any new medications they are taking. Certain illnesses and medications can increase risk of dental problems and disease. The more your dentist knows about your child's health, the more personalized their care will be.
Connect With Us On Social Media
We use social media to connect with our patients and facilitate one-on-one relationships with them! Since we only see some of you every six months, our social media tools–like our blog and Facebook page–help us stay in touch.
We try to provide you with relevant and easily accessible information on our social media platforms so you can be informed about both your family's dental health and our services. Like us on Facebook to learn more and feel free to comment or leave us a private message. Your relationship is important to us!
Thank You!
We can't say it enough… Thank you, valued patients and friends! We love seeing you healthy and happy!
The content on this blog is not intended to be a substitute for professional medical advice, diagnosis, or treatment. Always seek the advice of qualified health providers with questions you may have regarding medical conditions.