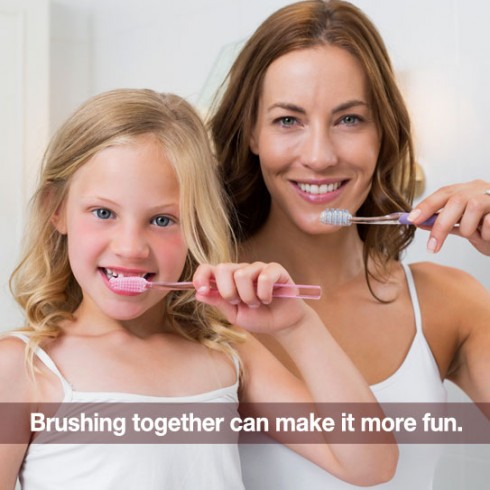 IN SOME FAMILIES it's a nightly battle! Kids squirm, squeal, and dash away to avoid the nightly tooth-brushing routine! We know how it goes. Yet, daily tooth-brushing (twice a day is even better) is essential for children's healthy teeth and gums. Here's a little boost in motivating your children to brush every day.
Try This Activity Sheet
Here's a link to a fun activity sheet. Just print it out, have your child color it, and then tape it up in the bathroom! Then you can mark it off each day. If you want to make it really fun, you could give your child a prize for a perfect week!
Every Child Should Understand This Basic Lesson
Be sure your child understands that tooth decay is primarily caused by sugars and starches interacting with the ever-present bacteria in their mouths. When they get together, they create acid byproducts. Those acid byproducts erode tooth enamel and that's how cavities and tooth decay happen.
Why Is It Important To Brush Every Day?
Daily brushing does two things:
It clears away foods and drink that your child consumed through the day.
It breaks up oral bacteria before it forms into colonies of plaque and tartar.
Awesome Games For All Ages
Try out some of these awesome games to get your child excited about dental care. CLICK THE IMAGE BELOW to blast plaque, help Dr. Rabbit dress and pack his dental bag, and assist the tooth fairy in collecting teeth. We especially enjoy "Plaque Attack"!
We Love Seeing Your Family In Our Office
Thanks for the trust you place in us. And again, we deeply appreciate your referrals of family and friends. We love being a part of your child's health care. If there's ever anything we can do to help your child understand his or her dental health, please let us know.