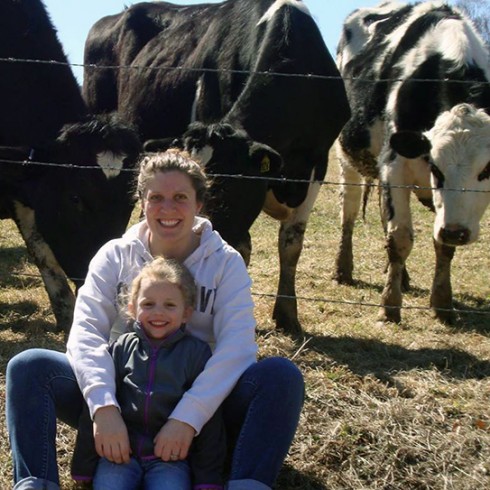 TYPICALLY, IT'S THE FIRST SMILING FACE that greets you when you visit us! For those of you who have met and visited with Candy, you already know how awesome she is. Her personality and excellent communication skills are a huge part of the service we provide.
A Brief Background on Candy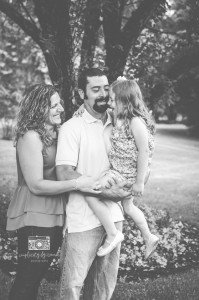 Candy was born in raised in Southbury. She went through Region 15 school system and then attended college down in Miami, FL where she got a degree in Travel and Tourism Management. She moved back home to Southbury after college where she stayed and settled down with her husband Ben on his family's dairy farm. They've been married for 9 years and have a 5 year old daughter, Hailey who started Kindergarten at Gainfield this year. She has been a patient at the Smile Spot for 3 years. Candy left a career in retail to join the Smile Spot team this past year. Candy loves spending time with her family on the farm.
We recently put Candy in the hot seat and asked her some questions so you can get to know her better…
When you have a day off work, what are your favorite things to do?
"You can find me on the farm with my husband and daughter. We milk 55-60 cows on our 180 acre farm, I love helping with chores and feeding the calves. This past year we got chickens too. Every day Hailey and I take care of them and collect the eggs. We love to hike and ride quads on the farm. In the winter months there are great hills for sledding and ponds for ice skating."
When you first started at The Smile Spot, what were your first impressions of the office and the team? Have those impressions changed?
"My first time in the office was Hailey's first dental visit. She was 2 ½ and had never been before. She was always anxious at the pediatrician even though she loves him, so I was leery about how the dentist would go! We walked in and Dr. Stephen came out and she instantly calmed down and loved it! She sat in the chair all by herself and didn't want to leave!! I was amazed and in awe, everyone was amazing and I truly couldn't believe it!!! What I've learned since joining the team is that this is the norm at the Smile Spot and the team is an amazing, fun family I am blessed to be a part of!"
Can you share a story about a patient interaction which has stuck out to you?
"We had a dad call for an emergency visit for his son. He had not been to the dentist in a while and had very bad tooth pain. I remember how scared the son was coming in. Within that first visit you could see his fears subside. Since they've been coming you can see what a difference the team has made in both of their lives, both dad and son come with smiles on their faces!"
What's your favorite thing about your job?
"Interacting with the parents and kids! They are the best. Interacting with clients was what I always loved in retail, building lasting relationships. I love that I still get to do that here, on an even deeper level and with a schedule where I am home with my family more!!"
We're So Glad To Have Candy As A Member Of Our Team!
As one of our valued patients, if you have your own question for Candy, please ask it in a comments section below! Also, you can send us a message on Facebook anytime.
We look forward to seeing you at your next visit! Thanks for the trust you place in our practice.