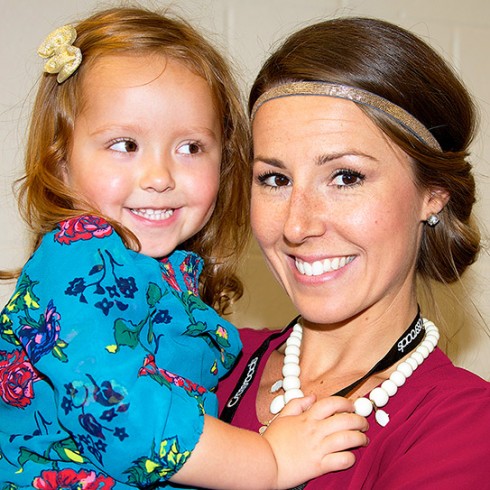 SHUTTLING YOUR LITTLE BALLERINA to school, play dates, and recitals, trying to feed her healthy meals, all while keeping the house running and taking care of the business of life… Your to-do list is long enough! The last thing you want to add is a follow-up trip to your child's dentist for a filling. Try these tips that help busy moms protect their children's teeth!
#1 Be Prepared With Better Snacks
When snack time comes, it's easy to make a bad decision. Your first instinct might be to reach for sticky, chewy, and sugary fruit snacks. Refined starches in some crackers can also be problematic, since they stick to kids' teeth! Prepare for snack time by having tooth-healthy options always on hand: apple slices in peanut butter, carrots and ranch dressing, yogurt, grapes, and cheese cubes. Check out the videos below for more great ideas!
#2 Keep An On-The-Go Hygiene Toolkit
Children often forget to take care of their teeth after snacks and meals, especially if they're rushing out the door. Stock your purse with a ready supply of dental hygiene tools like travel toothbrushes, dental floss, and sugarless chewing gum. It may sound strange, but encouraging your child to dry-brush her teeth in the car can be a powerful lesson!
#3 Choose Water
If your child is a sports-fan, you may already be in the habit of keeping a sports drink or two on hand, for energy and hydration. But consider this: dehydrated kids have parched mouths that can't defend against the huge amounts of sugar and acid in sports drinks. Whenever possible, choose water!
#4 Set A Good Example By Having A Good Relationship With Your Dental Team
You may not realize how much your children watch your example, especially when it comes to views towards the dentist. One of the biggest reasons children have dental anxiety is because their parents do too! So what can you do? Speak positively about the dentist with your kids. Make regular dental appointments with our practice a priority, and establish a strong working relationship with our team. Better communication between us will pay off for your children's teeth.
Let Us Know What We Can Do To Help
You have a team of helpers to keep your child's teeth happy and healthy. If you have questions about your child's teeth, you're always welcome to contact us.
Thanks for your trust in our team. We love having you as part of our dental family!