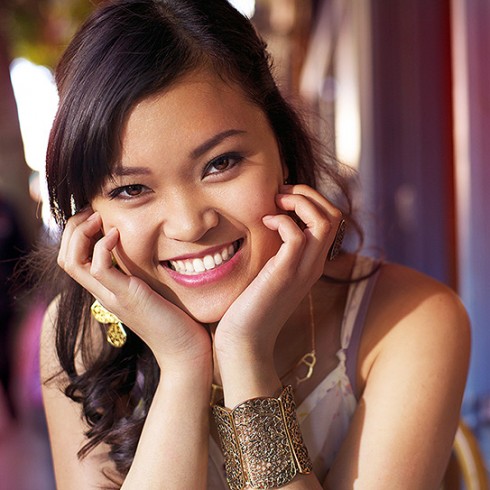 IS YOUR TEEN'S SMILE AS WHITE as they want it to be? Even good oral hygiene won't prevent tooth discoloration forever. While daily brushing and flossing help keep your child's teeth clean and healthy, it's normal for them to want to improve the appearance of their smile.  If they're looking to bring a sparkle to their smile, cosmetic tooth whitening may be the answer!
Teeth Change Color Over Time
Here are some reasons our teeth may be a bit more discolored than they'd like:
Food and Drink: Coffee, tea, and cola are all drinks with strong color pigments that easily attach to enamel, the outer part of the tooth. Heavy consumption of junk foods during the teenage years can also contribute to poor dental hygiene and tooth discoloration.
Age: Over time, tooth enamel gets thinner, allowing the more yellow dentin to show through.
Tooth Whitening Is A Simple Process
Whitening agents use hydrogen peroxide in one form or another to brighten their smile. Hydrogen peroxide acts as a strong bleaching agent that breaks up deep stains into smaller pieces, making the color less concentrated and your teen's teeth brighter. It's that simple!
There Are Whitening Options For Everyone
In-office bleaching is done at the dentist's office and is a fast, effective way to whiten teeth. You can usually get your child's whitening done in one to three visits, depending on the method used and the severity of tooth discoloration.
When you come in to get their teeth whitened, a substance is applied to cover and protect their gums. The whitening gel is then applied directly to the tooth surface. This gel is then activated, usually by a laser light, enhancing the action of the whitening agent. These professional tools produce the fastest tooth-whitening results.
At-home bleaching is another option! Many use at-home whitening kits to supplement their in-office whitening treatments. Ask us about our at-home whitening kits after your teen's in-office whitening procedure to keep your newly white smile sparkling!
Over-the-counter whitening kits are also widely available for home use. These provide trays to hold whitening gel or whitening strips that stick to teeth. Over-the-counter products contain a weaker whitening agent than the products you can get from your dentist and as a result, require a longer treatment period. Feel free to reach out to us with any questions when using at-home products and always follow package directions.
Whitening toothpaste is another simple option for those who want a whiter smile! Whitening toothpastes contain abrasives that remove stains on the enamel, helping teeth stay clean and bright.
Put The Shine Back In Your Smile!
Whitening procedures are a fast and simple way to boost your teen's confidence and brighten their smile. Although tooth whitening is not appropriate for children of every age, we would love to talk with you about what solutions are best for your child's unique situation!
Thank you for placing your trust in our practice!
The content on this blog is not intended to be a substitute for professional medical advice, diagnosis, or treatment. Always seek the advice of qualified health providers with questions you may have regarding medical conditions.