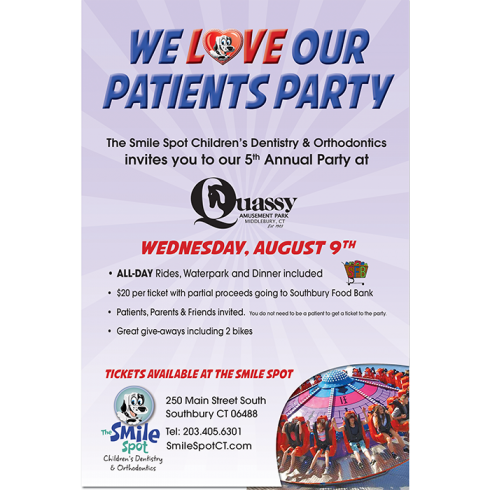 THE SMILE SPOT CHILDREN'S DENTISTRY is hosting it's 5th Annual "We Love Our Patients" Party!
What And Where
We invite you to join us for a fun filled day at Quassy Amusement Park. Part of the proceeds are going to the Southbury Food Bank. Last year, we raised $1,500 through this event!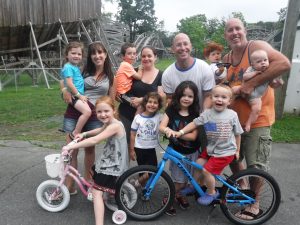 We can't wait to have lots of fun in the sun! All day rides, waterpark, and dinner are included. The Park is open from 11am-8pm. Don't miss dinner at 5:30 as we'll be giving 2 bikes away as well!!!
Patients, Parents, Family, & Friends are invited.
You don't have to be a patient to get a ticket to the party.
How To Get Tickets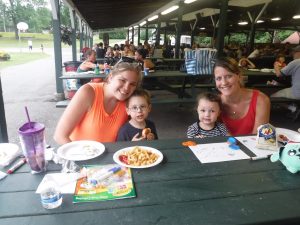 TICKETS AVAILABLE AT
THE SMILE SPOT
250 Main Street South
Southbury CT 06488
Tel: 203.405.6301
P.S. Tickets are $20 each and are pre-sold at The Smile Spot via cash or check. Kids 2 & under who want to go on rides / waterpark are $11 at the door.