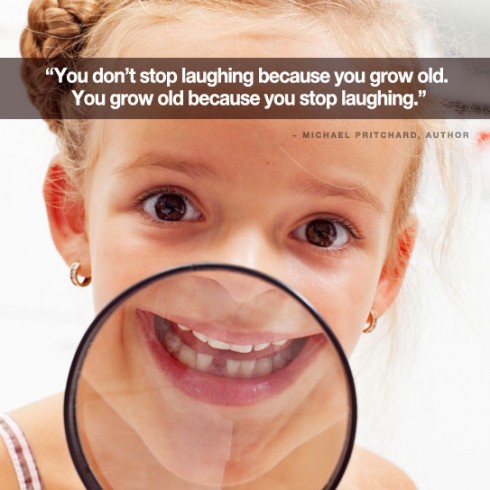 BECAUSE IT USUALLY HAPPENS SPONTANEOUSLY, we don't often think about smiling or laughing. However, they both really do make us feel better—and, studies continue to reveal more of their many benefits. As your children grow up, you can help them understand the value of smiling and the benefits that come from a positive outlook on life.
1. Smiling Evokes Trust
A recent study published in the Journal of Economic Psychology suggests that people may be as much as 10% more willing to trust someone who smiles. This could be a great concept to impart to your children.
2. Smiling Could Increase Net Worth
Some economists suggest that smiles may have real, monetary value! Another study found that smiling waitresses earn more tips (makes sense, right?). Next time you go to a restaurant with your child, notice together whether or not the waiter or waitress smiles!
3. Smiling Can Lift Your Child's Spirit (and others' too)
Life is full of ups and downs. Most kids cope pretty well, but smiling can reduce distressing emotions and be an invaluable tool in helping your child stay positive. Equally important, grins and chuckles can calm and comfort others. Here's an example of how someone else's smile (laugh) can lift YOUR child's day… We dare you and your child to watch this video together without smiling:
Be Sure Your Child Is Comfortable With His Or Her Smile
As your family's health partner, we're not only concerned about your children's teeth but we're also interested in their overall welfare. We want your child to reap the benefits of smiling and laughing. If there's anything keeping your child from smiling, we'd like to help. We love visiting with our patients and their parents. We want your child to smile confidently!
Thanks for sharing our practice (and our blog) with your friends, neighbors, and coworkers. We appreciate your kind referrals!